Our Service
The Little Wings service is provided at the behest of the Children's Hospitals in NSW with whom we have a formal agreement. Children are referred to the Little Wings service by hospital staff with consideration to the child's medical condition, geographical location and regularity of travel.
The Little Wings service is delivered by a team of volunteer pilots and drivers. Our volunteer pilots are highly experienced with a commercial pilots licence, instrument rating, and a minimum of 1,000 hours total flying time. Our volunteer drivers all hold a full drivers licence and exemplary driving record. Volunteers undergo a stringent recruitment and induction process and ongoing training. All volunteers and staff have cleared Working with Children Checks (WWC) and National Police Checks (NPC).
The Little Wings service is conducted in compliance with the Community Service Flight Standards as issued by the Civil Aviation Safety Authority (CASA).
AIRCRAFT
Little Wings flights are conducted utilising our own operated and maintained aircraft. Little Wings have a fleet of twin engine Beechcraft Baron B58 aircraft equipped for instrument flight conditions including GPS navigation.
There are times when our aircraft are unable to perform a mission due to weather conditions or aircraft unavailability. In these instances Little Wings will coordinate a commercial flight for the family, where possible, with accompanying ground transport.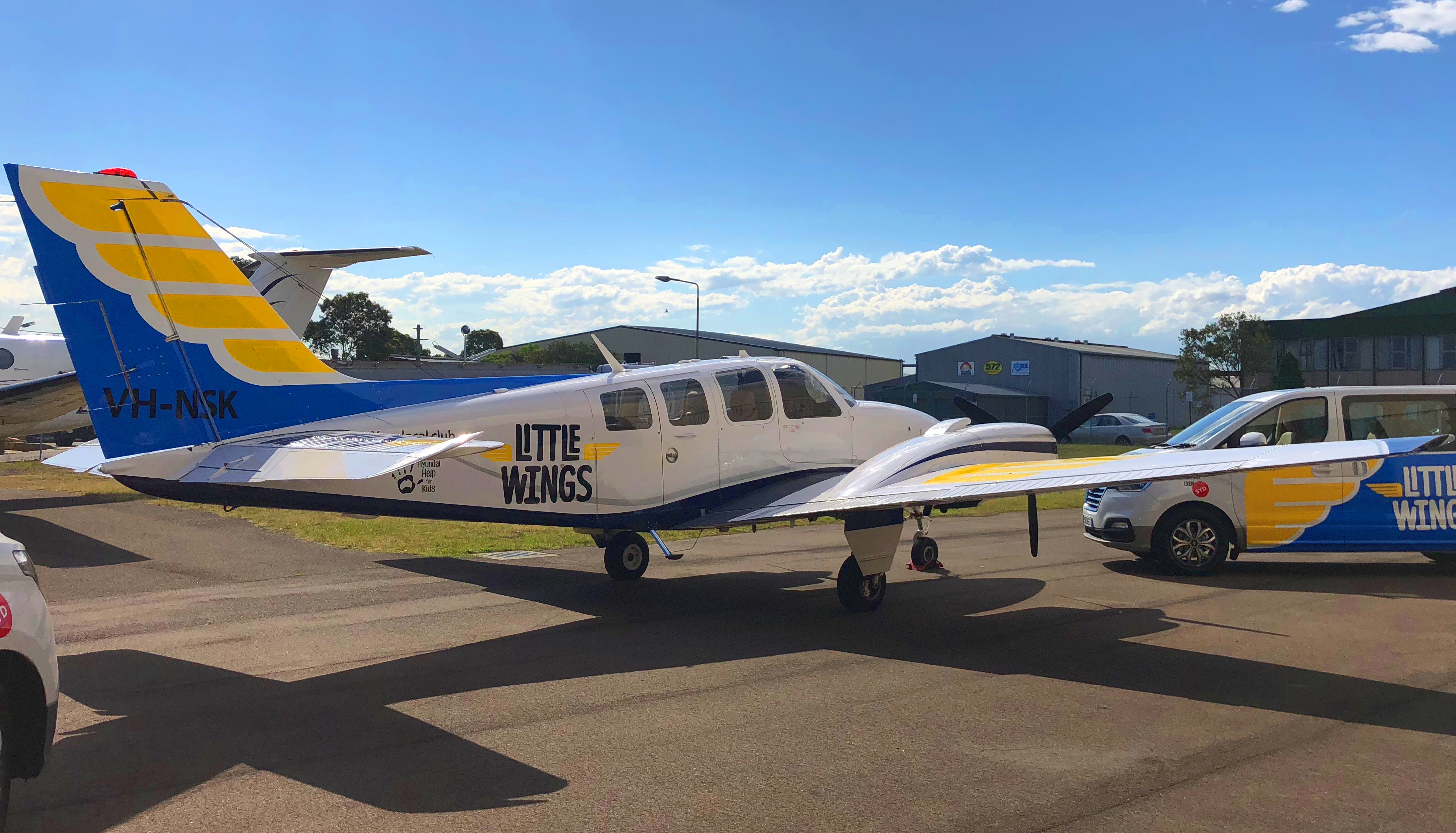 GROUND TRANSPORT
Our ground transport service is conducted using our fleet of modern and well equipped Hyundai iMax van and Hyundai Santa Fes, as kindly provided by our sponsor Hyundai Help for Kids. These vehicles provide a safe and comfortable connecting commute between the airport and the Children's Hospital.
Safety is an important aspect of our operation and key to the delivery of the Little Wings service.