All of our service levels include
4 Baron Fleet. Flying in and out of 55 regions across NSW, ACT and QLD. Over 1,000,598 KMs flown in 2022. 1000 missions completed. 12 Volunteer Pilots.
With the Support of Hyundai Help for Kids, we are on the road every single day, transporting precious cargo from hospital to hangar. Our fleet of Hyundai vehicles helping ensure the stability and quality of our service with every mission.
Hospital Flights Program, flying specialist healthcare teams out across the state to deliver pop-up clinics for the most vulnerable children.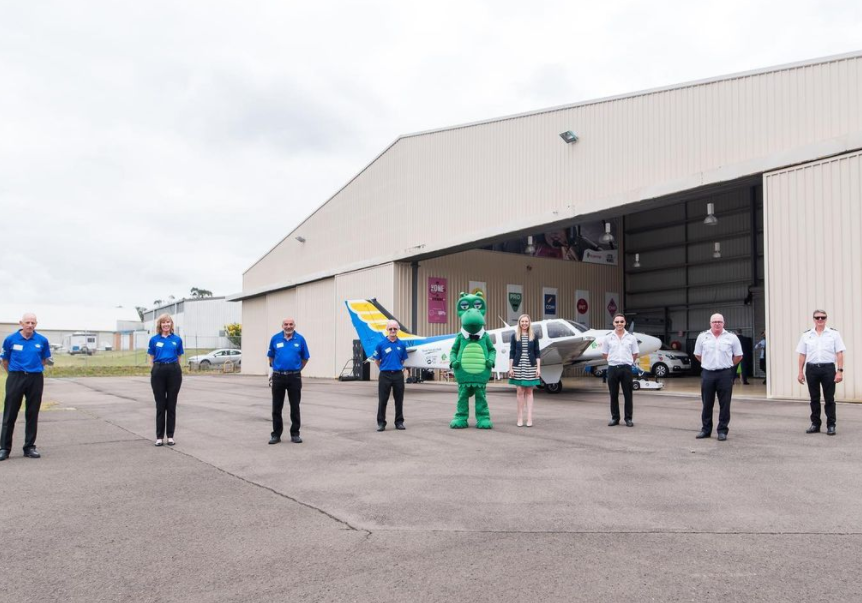 The Little Wings service is delivered by a team of volunteer pilots and drivers. Our volunteer pilots are highly experienced with a commercial pilots licence, instrument rating, and a minimum of 1,000 hours total flying time. Our volunteer drivers all hold a full drivers licence and exemplary driving record. Volunteers undergo a stringent recruitment and induction process and ongoing training. All volunteers and staff have cleared Working with Children Checks (WWC) and National Police Checks (NPC).
The Little Wings service is conducted in compliance with the Community Service Flight Standards as issued by the Civil Aviation Safety Authority (CASA). Little Wings flights are conducted utilising our own operated and maintained aircraft. Little Wings have a fleet of twin engine Beechcraft Baron B58 aircraft equipped for instrument flight conditions including GPS navigation.