Janette Davie AM
Chairperson of the Board
Janette has spent most of her professional life in the Tourism and Travel industry both in Australia and in the USA. Her expertise lies in developing strong teams, and driving growth strategies both in commercial enterprise and in the Not for Profit sector where she has also spent many years. Janette has a broad knowledge of governance, finance, risk, privacy and data protection from her many Executive roles, the most recent of which was Mastercard Pty Ltd in Sydney. Janette is a Member of the Australian Institute of Company Directors (MAICD) and joined the Board of Little Wings in January 2017, taking on the role of Chairperson of the Board in June 2017.
Michael Semark
Director
Michael joined the Board of Little Wings in October 2017. He has over 20 years' experience in media and corporate affairs and over 10 years' experience in investor relations. Since January 2011 he has been Group Head of Corporate Affairs and Investor Relations at Downer EDI Limited. His previous roles include Vice President Corporate Affairs at Brambles, Head of Corporate Communication at Qantas, and General Manager Corporate Affairs at Westfield Holdings. Michael was originally a lawyer and he also worked as a journalist with The Sydney Morning Herald for five years.
Felicity Edwards
Director
Felicity is a partner in Sparke Helmore Lawyers' Workplace team. Felicity is an approachable and passionate advisor on all workplace and industrial relations issues. She loves working with her clients - across both the public and private sector - to get great results. Felicity's strengths include quickly connecting with clients which helps her understand their business and needs. This, and her extensive experience in dealing with all workplace relations issues, assists her get to the heart of matters quickly and implement strategies that achieve the client's objective. Felicity genuinely enjoys the work she does and will put all she has into ensuring her clients achieve great results. Outside of work, Felicity enjoys spending time with her 3 young (and rambunctious) children.
Daniel Cram
Director
Daniel joined the Board of Little Wings in December 2021. Daniel is a highly experienced HR professional with 25 years' experience, including more than a decade leading large resourcing, remuneration, workplace relations and organisational culture functions for a range of publicly-listed companies. Since March 2021, Daniel has been the Executive General Manager at Whitehaven Coal. Daniel spent over a decade in senior human resources roles at AGL Energy covering the industrial aspects of that business including their power generation assets and coal mining operations, culminating in his appointment as Executive General Manager, People & Culture in 2014. Daniel also spent 12 years at Westpac and BT financial group where he worked in a number of human resource and employee relations roles. Daniel holds a bachelor of commerce degree from the University of Wollongong, a masters in industrial relations from Charles Sturt University and has studied at Stanford University Graduate School of Business. Outside of work, Daniel enjoys spending time with his wife and son and travelling.
Mark Edmonds
Director
Mark joined the Board of Little Wings in November 2017. He is a Partner of professional services firm PwC, where he works with a diverse range of clients in industries including infrastructure and real estate. Prior to PwC, Mark was Director of Structuring and Fund Mandates at listed investment management firm Challenger Limited. He also started a talent management business providing professional agent representation to young and aspiring footballers. Mark holds a Bachelor of Commerce (Accounting), a Masters of Taxation, and is a member of the Institute of Chartered Accountants Australia. Mark enjoys all things outdoors with his family which includes his two young children.
Steve Campbell
Director
Steve has over 25 years and nearly 12,000 hours as a pilot, from flight instructor to charter pilot, regional airline pilot and through to Captain on the Boeing 777 for Cathay Pacific. Steve hung up his wings in 2013 and came back to Australia working with the aviation regulator CASA in Canberra on the development of the new flight operations regulations.
This operational and regulatory experience has been supplemented with two terms up at Parliament House as the Senior Adviser-Aviation, for Minister Darren Chester and later the then Deputy Prime Minister, Michael McCormack, giving Steve rare insight to aviation policy development at the highest levels of government. Whilst working in government, Steve's experience spanned over several areas such as aviation legislation, aviation agencies, working with government on Sydney Airport, Western Sydney Airport, air service agreements and a number of aviation grants schemes.
With another stint at CASA as the Senior Aviation Adviser to former CEO Shane Carmody, this was followed by a year at Airservices Australia heading up their Government Relations team during the very difficult initial period of Covid-19 which saw Steve co-ordinate planning across multiple Departments and agencies to ensure vital services were maintained. Steve was able to bring all his government and aviation experience together when he was selected as the CEO for the Regional Aviation Association of Australia (RAAA) in January 2021. The RAAA represents most of our leading regional airlines and large charter and flying school organisations, but also a large number of aviation suppliers.
Steve is married to Bobbi and they have two children (Dylan and Madison) and have lived in Canberra since returning from Hong Kong in 2013.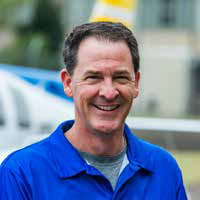 Phil Duvollet
Director
Phil has a strong aviation background having started his career as an Aircraft Maintenance Engineer in the Royal Australian Air Force. Phil worked for almost 10 years at Williamtown near Newcastle working on Macchi jet fighter trainers, Winjeel's and FA-18 Hornets, and was the volunteer Maintenance Officer for the Williamtown Flying Club for several years. Phil obtained his unrestricted pilot's licence at this Club and also obtained an aerobatics' rating participating in regional flying competitions. Phil holds a Master's Degree in Engineering from the University of NSW and now manages a project management consulting business where he consults to State Governments including the NSW Ministry of Health on various projects as well as CEO's, CFO's and Boards of large companies on their project risk profiles and capital portfolios. Phil has young children and was raised in the country so has a great appreciation of the challenge's families living regionally. experience. Phil is a member of the Australian Institute of Company Directors and joined the Board of Little Wings November 2016.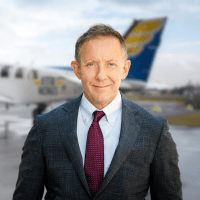 Marc Walden
Director
Marc is an anesthetic consultant and pain medicine physician in South East Queensland where he works part time for the Clinical Excellence Division of Queensland Health. Marc has a special interest in health care regulation and medicolegal reporting that led him to undertake a masters degree in health law and ethics.
Marc has been involved in the planning and delivery of rural pain medicine services across the Queensland and oversaw a recent Queensland Health initiative to improve the access of children and young adults to tertiary persistent pain specialist clinics.
Away from his professional life Marc enjoys long distance cycling, bushwalking and CrossFit where he competes at Masters level. Marc Joined the board of Little Wings in 2023.
Clare Pearson
Chief Executive Officer
Clare is the CEO at Little Wings, commencing her tenure in 2019; she has dedicated her career to the not-for-profit sector. Most recently she has fulfilled roles as CEO in the anti-human trafficking and dis-ability industries.
Clare is a qualified psychologist, specialising in child and adolescent welfare, and is passionate about working in community-based projects aimed at making a difference in the lives of children and their families.
Following her training, Clare worked in positions of senior leadership in both Australia and the United Kingdom, establishing new projects of purpose and developing, leading and inspiring teams in executing innovative programs in the areas of child protection, early intervention, disability and education.
More recently, Clare authored a book titled, Threads of Hope, with the goal of celebrating the lives of human trafficking survivors. Ultimately, shining a light on the devastating scars humans have battled, the survivor stories of triumph and the incredible work, passion and intervention offered by Australians in creating change, raising the voice of those unable.
Clare is a strong believer in the power of people, whereby a united effort can affect meaningful and significant change on a local and global level.
Adam Holt
Head Of Flying Operations
Adam joined Little Wings in 2015 as a volunteer pilot to assist with pilot training and recruitment. As Little Wings grew Adam took on the role of Head of Flying Operations in 2017. Having completed a Bachelor of Applied Science and commenced his flying career in 2000, Adam now has over 10,000 hours flying experience and has flown across Australasia in a variety of roles. Adam has a passion for regional Australia, aeromedical flying and Little Wings families. As at 2022, Adam joined the Little Wings team in a full-time capacity, overseeing all of Little Wings' flying operations.