little wings christmas cards
helps us fly a sick child home for Christmas
ORDER YOUR christmas cards online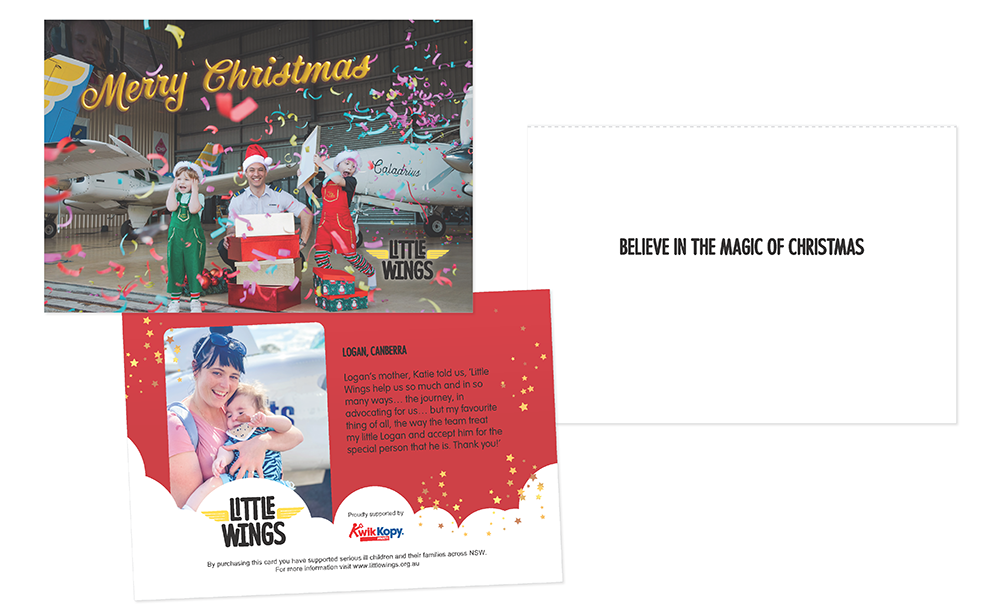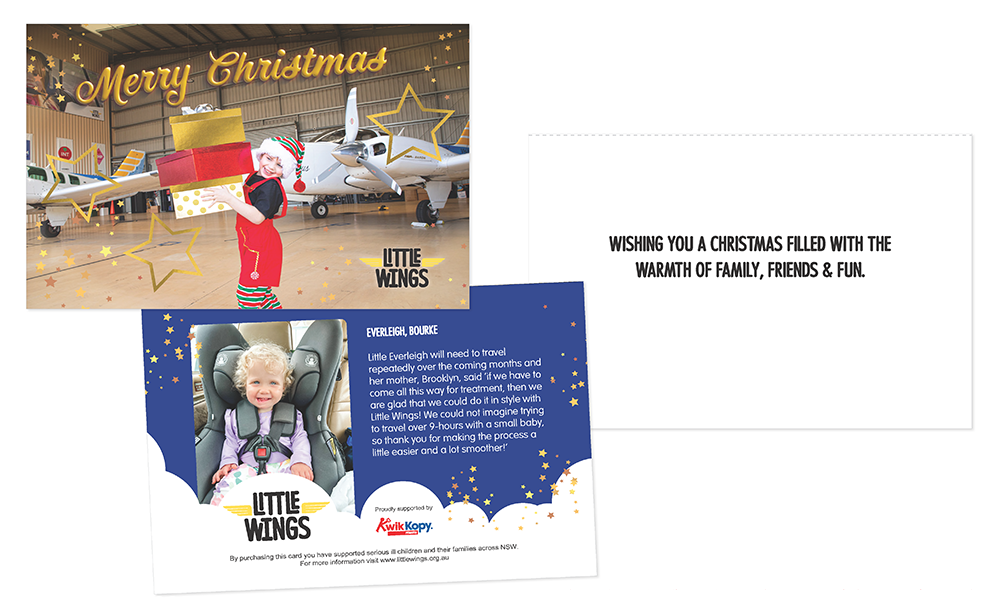 Give a little extra love this year with our beautiful collection of affordable Little Wings Christmas Card packs.
Every Christmas card purchased helps us fly a family home for Christmas.
Thank you for your kindness.
The Little Wings team would like to wish you a Merry Christmas.
Thank you Kwik Kopy Penrith for designing and printing the Little Wings
Christmas Cards 2022. We appreciate your sponsorship and kindness.